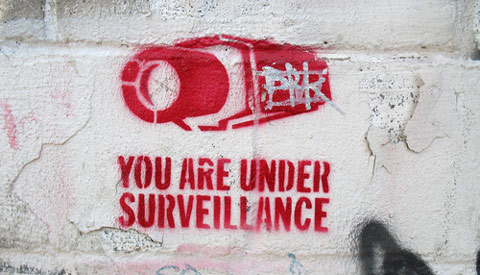 SHTF Plan - When It Hits The Fan, Don't Say We Didn't Warn You
It's for their own good, of course! A New Jersey police department has unveiled technology that will allow 911 operators to stream video from callers smartphones.
For the time being, callers have to turn on the live video stream, meaning they are consenting and giving the police permission to see what's happening as they call. This is the first step to automatic surveillance upon calling people who are assumed to be there to help. According to RT, the technology allows the 911 operators to use the phone's camera and microphone. This is the first step down a very slippery slope.
Police Drop "Crime Prediction" Software, But Not Because It's Orwellian
911eye, developed by Capita Secure Solutions and Services in conjunction with West Midlands Fire Service in the UK, represents a step toward a terrifying surveillance infrastructure that can turn any internet-capable device into a remote-activated surveillance tool. West Midlands Police were the first to embrace "pre-crime" technology in the UK, developing the National Data Analytics Solution to sniff out potential offenders and divert them with ostensibly therapeutic "interventions."